Pudding is back on the menu! This is a really clean and easy chia pudding recipe. We love this recipe as is but there is plenty of room to add in any additional favorites you might like! Fun, tasty, and packed with lots of good nutrients: omega 3, protein, and good for the brain, memory and skin!
Give it a try! You can easily use whatever fruit you have on hand and create so many great variations. Enjoy!
Love dessert but trying to keep it clean and healthy? Then you're going to love this easy and seriously delicious healthy spin on Key Lime Cheesecake! Tart, rich, and perfectly sweet all combined in one perfect experience! And nothing is baked!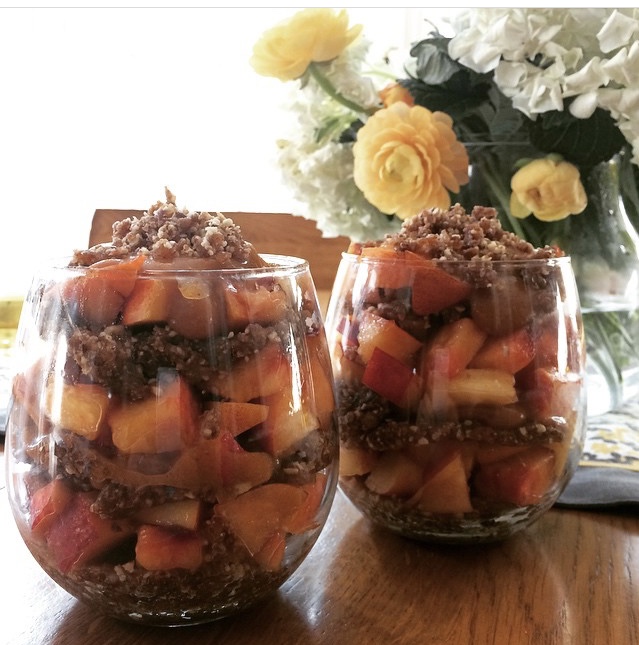 Who doesn't love a great healthy dessert that satisfies your taste buds and will put a smile on your face! This is a purely raw layered dessert! Nothing baked and nothing extra added. Delicious combinations of the tartness of fruit, the sweetness of dates, and the crunch of nuts come together for one satisfying and healthy dessert experience.